What's the Special at Sluggo's Pub and Sports Bar...
WEENIE WEDNESDAY!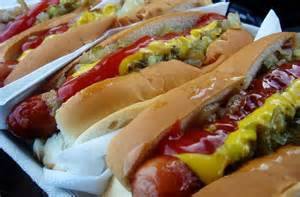 If it's mid-week, it's a good time for something different! Treat your palate to a delicious gourmet hot dog or Polish sausage on Weenie Wednesday at Sluggo's.
Pile on your favorite fixings, and say goodbye to the mid-week blahs!