Greens
Side Salad
$3.49

Birdie Salad
$10.49
Grilled Chicken, tomatoes, carrots, red onion, cheese
and croutons on a bed of mixed greens.
Sub Salmon
$13.49

Sub Steak*
$11.99

Taco Salad
$9.99
Beef or Chicken mixed with greens and veggies in a homemade tortilla shell.
Jalapeños, salsa and sour cream on the side.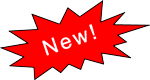 Southwest Salad
$10.49
Fresh greens topped with fried chicken, tortilla strips, guacamole, black beans, bell peppers, tomato, onion, roasted corn.
Served with Chipotle Ranch Dressing.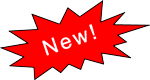 Harvest Salad
$10.49
Chopped apples, walnuts, dried cranberries, and feta cheese on a bed of fresh greens.
Served with balsamic dressing.
Add Chicken $11.99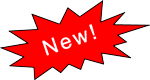 Chicken Ceasar Salad
$10.49
Romaine lettuce topped with grilled chicken, parmesan cheese, and croutons.
Tossed with Cesar dressing.
Salad Dressings
Homemade Ranch, Chipolte Ranch, Bleu Cheese, Honey Mustard, 1000 Island, Raspberry Vinaigrette, Fat-Free Ranch, Fat-Free Italian and Fat-Free French.
Extra Dressing … add .50¢
* NOTE: Consuming raw or undercooked meats, poultry, seafood, shellfish or eggs may increase your risk of foodborne illness.