Starters
Homemade ranch, blue cheese, honey mustard, marinara or chipotle ranch with any appetizer.
Extra sauce add $0.50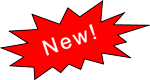 Fried Pickles
$8.49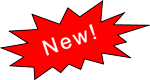 Mac and Cheese Bites
$8.99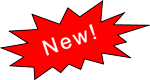 Margarita Flatbread
$8.99
A crisp flatbread topped with mozzarella cheese, pesto and a Balsamic Glaze


Add Chicken $9.99


Homerun Combo
$11.49
A mix of chicken tenders, fried pickles, and homemade mozzarella sticks on a bed of crispy fries.
Served with marinara and ranch.
Cheese Curds

$7.99
Made from 100% Wisconsin cheese.

Chicken Tenders
$9.49
Homemade chicken tenders with crispy breading.

Potato Skins
$8.49
Loaded with melted cheese, bacon, and lettuce.
Served with a side of sour cream.

Homemade Mozzarella Marinara
$8.99
Served with marinara sauce.

Basket of Cheese Fries
$4.99

Basket of Fries
$2.99

Garlic Bread
$4.29
Garlic Bread with Cheese
$5.69

Pretzel Bites
$8.29
Served with cheese sauce.

WINGS (6)
$8.49
Fresh or Breaded. Choose from Hot, Mild, Nuclear, BBQ or Teriyaki.