Burgers
1/3 lb. Fresh Angus beef served on a Sciortino Bakery brioche bun. All burgers include fries, slaw or potato salad and a pickle.  Substitute Onion Rings or Cup of Soup $1.00

Basic Burger
$6.99
add Cheese $1.00
Cheese Choices: American, Cheddar, Swiss, pepper jack, mozzarella or provolone.

Grand Slam
$8.99
Topped with Swiss and American cheeses, bacon, mushrooms and grilled onions.

Black & Bleu
$8.99
Topped with provolone, Swiss and blue cheeses, bacon and lettuce.

Mushroom Swiss
$8.99
Topped with sauteéd mushrooms and Swiss cheese.

Hickory
$8.99
Topped with bacon, cheddar cheese, onion rings, cole slaw, lettuce and BBQ sauce.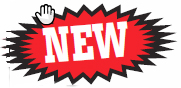 Santa Fe
$8.99
Pepper jack and cheddar cheese with lettuce, guacamole and chipolte ranch dressing and jalapeños on the side.


Patty Melt
$8.99
Topped with American & Swiss cheeses, grilled onions, served on grilled rye bread.