Sandwiches or Wrap
- Your Choice -
All sandwiches include fries, chips, slaw or potato salad.

Sub Cheese Curds for $2.50
Tater Tots, Onion Rings or Soup for $1.50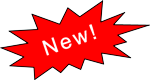 Reuben / Rachel
$10.99
Your choice of pastrami or turkey with Swiss cheese, coleslaw and thousand island dressing
pilled on top grilled rye bread.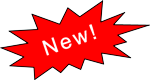 Turkey Wrap
$10.49
Turkey, bacon, lettuce, tomato and avocado spread wrapped in a fresh flour tortilla

Grilled Chicken Breast
$9.49
Plain or Cajun with lettuce and tomato.

Italian Bomber
$10.49
Grilled chicken breast with mozzarella and marinara sauce.

Philly Cheese Steak
$10.49
Thinly sliced beef smothered with melted mozzarella cheese, onions and green peppers on a hoagie bun.

BBQ Pork
$8.99
Tender shredded pork in our homemade BBQ sauce on a soft bun.

Hot Roast Beef
$10.49
Tender, thinly sliced beef piled high on a hoagie bun and served with Au jus.


Grilled Cheese
$7.99
Your choice of two cheeses: American, cheddar, Swiss, pepper jack or mozzarella.
Served with a slice of tomato or mushrooms on Texas toast or rye bread.

Steak Sandwich*
$12.49
6oz. savory filet grilled to your liking served on a hoagie with sauteéd mushrooms.
*Note: Consuming raw or undercooked meats, poultry, seafood, shellfish or eggs may increase your risk of foodborne illness.